Management
Jean-Baptiste Clavel – CEO & CSO
Jean-Baptiste has recently joined Kebony. Prior to Kebony, he held senior positions at Zodiac Pool System as President EMEA and at the Coleman Company. He has a wealth of experience in managing international businesses, an ability to develop and implement fast growing strategies and extensive expertise in day to day operations. Jean-Baptiste holds a master's degree in law from Paris University and Sciences Po Paris.
Thomas Vanholme – CFO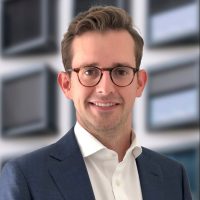 Thomas has been the CFO at Kebony since 2019. Prior to Kebony, he contributed to the strategic and operational transformations of multiple private equity owned companies in various industries (building materials, automotive, pharmaceutical, medical). Thomas has a wealth of experience in strategy, optimization, fundraising and setting up solid finance teams. He started his career at KPMG Advisory and holds a masters degree in Commercial Engineering. In addition, he completed courses in Corporate Finance, Venture Capital and Private Equity at the Management Schools of KU Leuven and Vlerick.
Johan den Holder – CHRO
Johan joined Kebony in February 2022. Prior to Kebony Johan gained experience in different industries such as the petrochemical and pharmaceutical industry. He has a broad range of experience in various HR leadership roles and a wealth of experience in all aspects of the People & Culture agenda within organisations. Driven to realize impactful HR practices contributing to the company strategy, Johan has a solid track record in creating frameworks that matter in which people and organizations can reach their full potential. Johan has a degree in Human Resource Management and Organizational Management. In addition, he is a certified professional Coach and has completed various Change Management and Leadership courses.
Pavel Holub – CTO & COO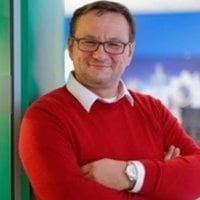 Pavel joined Kebony in April 2022 as CTO, bringing 24 years experience in R&D and Innovation within the building chemicals and materials sector. Before joining Kebony, Pavel was most recently Director Global Innovation at Armacell, the inventor of flexible foam for equipment insulation and a leading provider of engineered foams developing innovative and safe thermal, acoustic and mechanical solutions that create sustainable value for its customers.
Prior to Armacell Pavel held senior R&D/Innovation roles in Foseco, Hexion, Momentive and Eastman. He brings a strong background of Innovation, Research and Development, IP management, together with strategy development, M&A and change management experience. Pavel studied Polymer chemistry and technology at University of Chemical Technology in Prague.
Liesbeth Bracke – CMO
Liesbeth Bracke joined Kebony as CMO at the end of June 2022. Her interest in sustainable materials and product development has existed throughout her career. She built the largest part of her experience working 11 years in the flat glass industry, in several key B2B marketing roles. She started working for AGC Glass in 2011 on a strategic marketing project in Brazil. Continued in Europe as head of Marketing promotion and later on as a Product Manager. She also took on a global role accelerating product developments and markets worldwide.
Before AGC, Liesbeth worked in the textile and dairy industries. Liesbeth is specialised in B2B Marketing, focussed on building teams with a good dose of creativity and a sense of humour. She holds a Master's degree in Commercial Engineering, with a specialisation in international business and design management. Liesbeth completed executive development programs at Vlerick, is Prince 2 project management certified and more recently finished an IMD program in Digital Marketing Strategies.
Board
Jean-Marc Daillance – Board Chairman
Jean-Marc has been an Operating Partner with Jolt Capital SAS since 2012. He is an experienced and sophisticated operational executive with strong transactional skills. At Zodiac, when in charge of corporate development, he initiated and conducted acquisitions in the areas of recreational and military boats, swimming pools, and equipment for the civil aviation business. Operationally, he developed the Marine segment of Zodiac, comprised of 6 divisions, and conducted several build-ups, all global, mixing internal and external growth (24 transactions).
As a non-executive, Jean-Marc was Vice-Chairman of the supervisory board, Chairman of the audit committee and a member of the Strategy & Technologies committee of SAFT Group, a world leader in the design and manufacture of advanced technology batteries for industry, up to the acquisition of this public company by TotalEnergies. He also is a Senior advisor of Roland Berger Strategy Consultants. He holds a degree of Ingénieur de l'École Polytechnique (France), an advanced degree in Computer Science from Telecom ParisTech, and an MBA from the Harvard Business School.
Dr. Cornelius Walter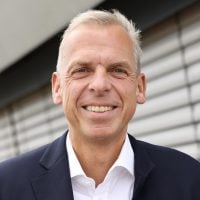 Cornelius is an impact investor focusing on climate change, green infrastructure as well as industry innovators. He invests in and serves on the boards of early and later-stage companies with environmental, social, and governance goals and sustainable business models. Cornelius is also an advisor at Lightrock, a leading global impact investing platform backed by the Liechtenstein family. At Lightrock, he spends s significant portion of his time predominantly focusing on energy transition and how to further scale the platform overall.
Prior to embarking on his journey as an impact investor, board member and advisor, Cornelius was a Senior Partner at McKinsey & Company, where he advised financial institutions, energy companies, public-sector organizations, and clients in a broad range of other industries on growth strategies and large-scale transformations. He served as Managing Partner of McKinsey in Central Europe and, before that, Managing Partner of McKinsey's Budapest office.
Stig Andersen

Before joining Investinor in 2014, Stig worked at Nordea for 19 years in various positions such as Nordic Head of Corporate Research, Director Corporate Finance and Equity Analyst. He also played a key role in Nordea's coverage of the global forest industry. Stig holds a PhD in Forestry Economics from the Norwegian University of Life Sciences. At Investinor, he is responsible for 500 MNOK AUM reserved for investment in the Norwegian forest industry. He also heads Investinor's forestry fund Shelterwood.
Kevin Bone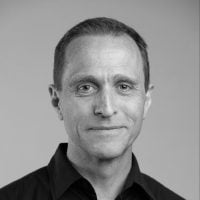 Kevin Bone is a Partner at Lightrock, a leading global impact investor. He believes the alignment of world-class, purpose driven entrepreneurs and supportive capital is essential to creating the world we want to live in. Prior to Lightrock, Kevin founded a fund backing businesses across South-East Europe, executed a secondary buyout of a global portfolio of TMT investments and spent 8 years leading turnarounds and restructurings. Kevin holds a degree in Japanese & Economics from Sheffield University and a Diploma in Aid Economics from Chuo University, Tokyo. When not fulfilling various charity Trustee roles, Kevin can be found in the boxing ring or on a football field desperately trying to put off the day when his kids can best him at all sports
Roald Borré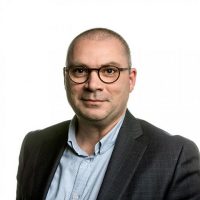 Since 2011, Roald Borré has worked at Participatie Maatschappij Vlaanderen NV (PMV) where he has served as Head of Equity Investments and Manager of PMV-TINA, following a period of five years as an Entrepreneur. Roald started his professional career as a Financial Analyst at the Financieel Economische Tijd, and in 1999 he joined Puilaecto Private Bankers as Senior Fund Manager where he was responsible for managing various investment funds in different fields of innovation, a position he held until 2006. He is a Non-Executive Director of Biocartis Group NV and serves as a Board Member in different portfolio companies as well as a Member of several advisory boards. Mr. Borré graduated as a Master in Economic and Financial Sciences (HUB, Brussels, 1996).
Rebekah Braswell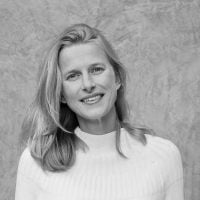 Founding member and CCO of Land Life Company, Rebekah Braswell leads the company's business and product development as well as its marketing and communications functions. She works daily with international corporations, local and national governments, nonprofits and foundations to translate the CO2 emissions of organizations into large-scale, technology-driven reforestation projects that help mitigate climate change and restore vital ecosystems. Prior to joining Land Life Company, Rebekah was an associate partner with Monitor Group and worked on issues of economic development and food security across Saudi Arabia, Syria, Jordan, Rwanda and Ghana. She holds a BA from Brown University and an MSc from Oxford University
Didier Roux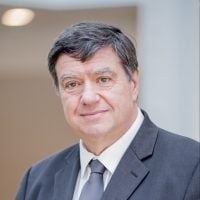 Didier Roux was born in 1955, a former student of ENS Saint-Cloud, member of the CNRS from 1980 to 2005. He is a laureate of numerous awards and honors. He holds the CNRS silver medal. He created two start-ups in 1994 and 1998, he was deputy scientific director of Rhône Poulenc and Rhodia between 1997 and 2005. He held the position of Director of R & D and Innovation of the Saint-Gobain Group between 2005 and 2017 Saint Gobain. He is a member of the Institut de France (Academie des Sciences) and the Academie des Technologies. He was a professor at the Collège de France (2016-2017 annual chair "Technological Innovation Liliane Bettencourt"). He is President of Unitec, Vice-President of the Foundation La Main à la Pâte.
Antoine Trannoy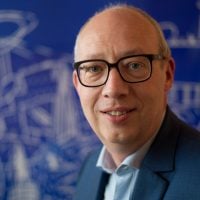 Prior to joining the Jolt Capital in 2017, Antoine was most recently the Managing Director for Hoist Group France. Before this, Antoine had been serving as CTO & Director for Locatel whereupon it ultimately merged with Hoist in 2014. Antoine has also had various other top executive roles including; VP Operations for Completel, CIO for AVIP/Dresdner Group, CTO for Mentum (acquired by InfoVista), and CTO for Fileas (acquired by Telespazio).
An engineer by training – a graduate of Telecom Sud Paris – Antoine's career initially began with nearly a decade of research working in top-tier research labs including CERN (CH), IBM (USA), CRS4 (IT) working on networking and grid computing projects. He was part of the SHIFT project at CERN which was awarded the "2001 Computer World Honors" (best scientific application of the decade). In addition, Antoine is the joint inventor of 3 patents, filed while he was CTO of Locatel. Antoine is currently on the Board of 4JET, Interel and Kebony.
Main Shareholders
Investinor Direkte AS
Investinor  is an evergreen investment company funded by the Norwegian government, managing NOK 4.2 billion (€ 500m). Investment terms and conditions are similar to private investors, with a clear exit strategy for all investments. Investinor invest in promising unlisted (private) companies aiming for international growth and expansion. Investinor takes minority stakes (less than 50%) in the portfolio companies, and focus on sectors with high potential in Norway, and in which our team has deep knowledge and extensive operational experience e.g. ICT, Oil and Gas, Biotech, Aquaculture and Forestry.
Jolt Capital
Jolt Capital provides growth equity financing to European B2B technology companies about to go global and with current revenue from €15m to €50m. Led by seasoned investors and former C-level executives, Jolt Capital actively drives portfolio companies' expansion and exits. Jolt Capital's proprietary AI platform, Jolt.Ninja, exponentially improves mapping of Europe's technology ecosystem, ESG-compliant deal flow generation, due diligences and post-investment activities.
Lightrock
Lightrock is a global private equity platform backing purpose-driven entrepreneurs tackling the world's biggest challenges. Since 2007, Lightrock has invested in companies that pursue scalable and tech-driven business models around the key impact themes of people, planet, and productivity/tech for good. Lightrock's portfolio includes more than 60 high-growth companies, supported by over 50 professionals based in 7 cities across Europe, Latin America, India and Africa. Lightrock is backed by the Princely House of Liechtenstein and LGT, the international private banking and asset management group.
Participatie Maatschappij Vlaanderen NV
PMV NV is a Flemish investment company, financing promising entrepreneurs from conception through to the internationalization of their business, investing in large infrastructure projects. PMV has a particular focus on the sustainable economic development of Flanders, with demonstrable added value for both economy and society. Flemish government and PMV have set up a unique investment fund called TINA, which is a market-driven investment fund managed by PMV, activating 200 million euros in risk capital. This funding reinforces innovation, unlocks its strategic potential and accelerates commercialization.
SFPI-FPIM
The Federal Holding and Investment company was established in November 2006 and is owned by the Belgian state. SFPI-FPIM has 3 missions: stimulating public initiatives in the interest of the Belgian economy, supporting private companies in their development and growth process and, on specific request, managing strategic assets for the account of the Belgian government (delegated assignments). Primary focus lies on home based aviation, airports, networks (supply & infrastructure), real estate and innovation. Some of the company's most important shareholdings are Belfius, BNP Paribas, Bpost, Brussels Airport Company, Euronext and Fluxys.
Other
Goran Enterprises Limited
Munich Venture Partners
Munich Venture Partners is a Venture Capital firm. The company is managed by senior managers from the high technology and energy industry, and experienced Venture Capital professionals. As the prime partner of the Fraunhofer-Gesellschaft, one of the world's leading research organizations for applied research, Munich Venture Partners is investing into selected high-tech startups in the environmental technology and energy sector.